The Last Mammoth is an ongoing project that has evolved through various media, including a couple of animations, video, music, and most recently, a video game.
I like to think of it as creation and an exploration of the medium of myth.
I consider this animation to be the first telling of the story.
For my intro to animation class, I was instructed to create  a minute long animation.
The thing is, I created a lot of written content and fell in love with the story.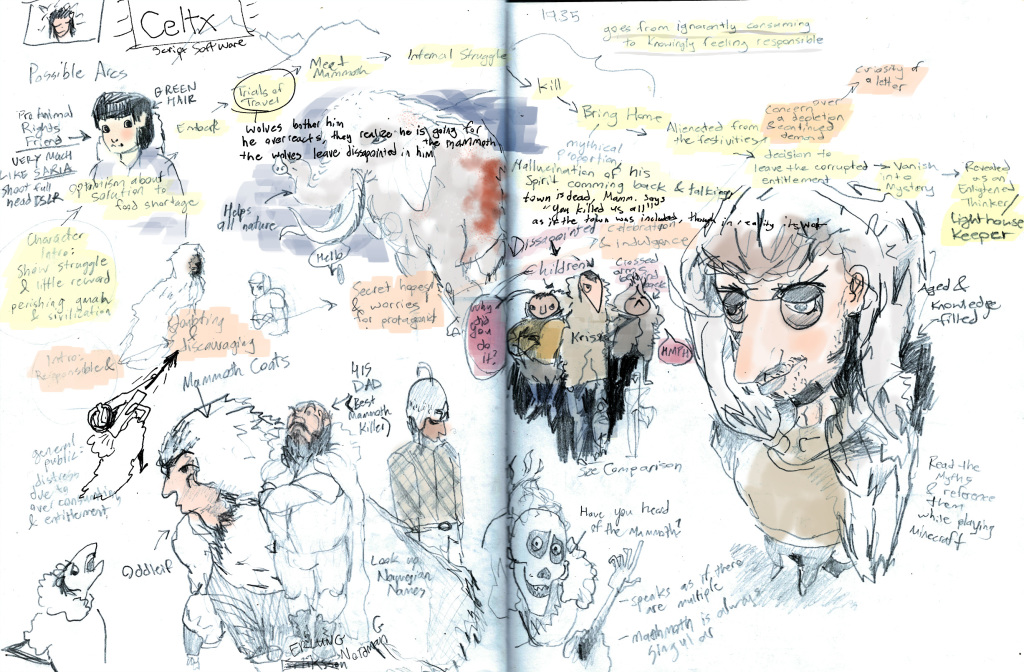 This development had me considering a larger project that could handle the scope of what I wanted the story to be.
I began to lay storyboards and make some style shot scenes.
I really enjoyed the animation process. I could draw, color, compose music, and best of all, bring my ideas to life.
However, I still wanted to explore other mediums. I began work on a graphic novel.
I was developing this work during the last year and a half of my BFA, in which I took a few game design classes.
We had to put together a game design document as a thesis, and I thought it would be fun to use The Last Mammoth.

I worked on character design, 3D asset design, and level design.
Game development is quite an undertaking and I have so much more respect for the craft now.
Mouse controls the camera, scroll wheel zooms, tapping w, a, s, and d make Oddleif walk or run.
I like how the projects, though separate, are linked by this story. It feels like a retelling, a chorus, which can be compared to myths.
I'm fascinated by the larger-than-life qualities of classic myth and literature. It's a style of subjects that has been lost or disregarded in most of today's post modern story telling.
With The Last Mammoth, I want to bring back some of that grand wonder and tell a story that can be retold.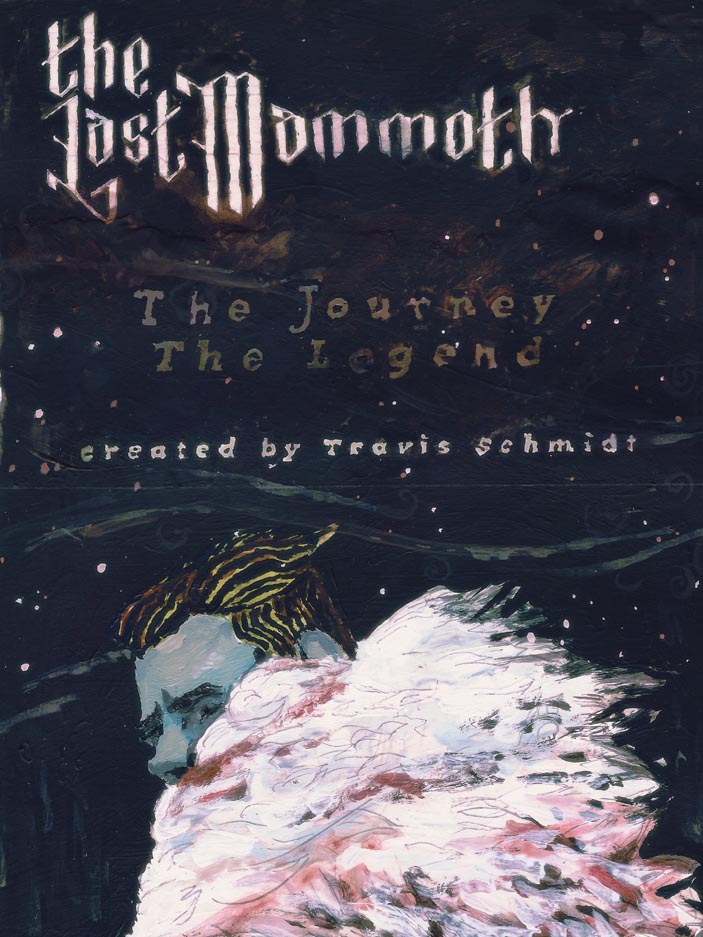 I regret that there is no fully completed version of the works, just scraps here and there.
I continue to work on them when I get a chance too. Hopefully I may have a grand release in months to come.