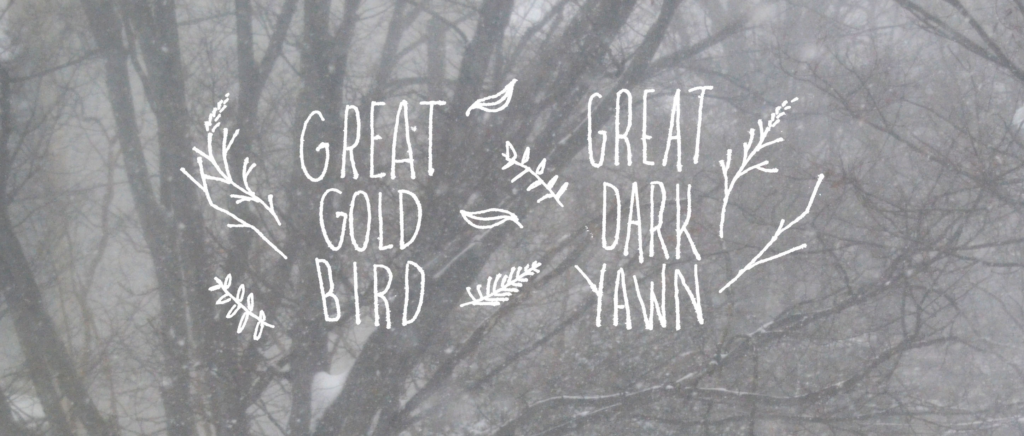 Back in October 2015, I was contacted by Katie Green, a playwright from Austin, TX. She had heard through the grapevine that I have worked with animation and indie games. Months later, we are deep into building a super unique game adaptation of one of her wander-plays by the name of "Great Gold Bird Great Dark Yawn


Originally, I was going to be team's animator, though when our illustrator decided the project would be too much of a commitment, I filled that role as well. This meant that I be playing a much larger role in the design and look of the game. I proposed a design to Katie, one that incorporates detailed scans of mixed media drawings, paintings, video, and photos.
The team approved to my excitement. I was driven to get started. I feel that having a team to help me stay motivated would be a major creative boon.
To build funds for the project, we decided to orient the initial work on the project to make a trailer and a demo. That way we could launch a kick-starter campaign. The trailer is done and we are finishing up the demo. We are all super excited to announce the project to the world.
The original production was a wonder-play. This form of theater breaks a lot of the boundaries of typical play writing, requiring the audience to travel to different areas in a city to find phone numbers to call to get instructions to investigate a seemingly abandoned trailer etc. We are going to embrace that outside-the-box thinking with this iteration of the work to make people leave the game to find the solution to a puzzle or play a game within the game.
The project is coming along well. We should have a playable demo ready in a month or two. We can't wait to show it off.